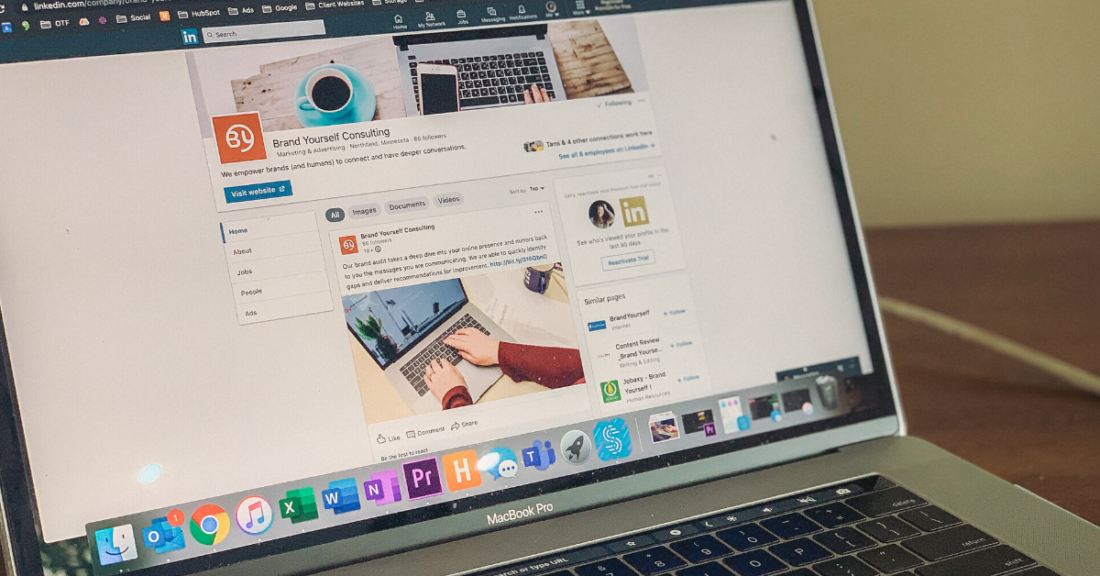 What Should My Company be Posting on LinkedIn?
LinkedIn. The professional network. While many people think they've figured out the more fun and personality-filled social networks like Facebook, Instagram, and Twitter, LinkedIn seems to be a little more elusive. Do all of your posts need to be dry, extremely professional, and devoid of any ounce of personality? Are people only logging on to LinkedIn when they're looking for a job? And my goodness, what is your audience actually looking for?!?

Recently, we polled our Instagram audience to see how people are actively utilizing LinkedIn for both their personal and brand use. And the results were fascinating!

Here are the insights we received from our audience:
57% use their personal LinkedIn account to actively and passively apply for jobs
86% use it to highlight their personal accomplishments
Only 29% use their company's LinkedIn page to hire potential talent (very interesting!)
And only 43% are using their company's page to sell/promote their brand!
Across industries, LinkedIn is an excellent place to network, find potential talent, and promote your brand. Similar to any other social network! But if you're struggling to come up with ways to differentiate yourself/company, here are a few content ideas we've seen provide results:
Video
Video is key across all platforms! It's proven to increase conversion and sales, improve SEO, and build trust with your audience. For more information on the importance of video, check out our Should I Invest in Video? blog!

Job Openings
You can pay to post jobs on LinkedIn (it is a little spendy), but the candidates you're likely to receive are usually very qualified! And if you don't want to pay, you can promote your openings with organic posts or do a little bit of outreach and hit those people who are passively looking for jobs.

Infographics and Statistics
Since a majority of the people utilizing LinkedIn are professionals, you can wow them with your data! Did you increase the ROI of a client by 20%? Or did the number of accounts you service increase by 12% last year? By creating an interesting graphic (try using a free tool like Canva!), you're likely to draw the eye while also impressing your audience.

Highlight Your Team
Is your team on LinkedIn? If they're not, start encouraging it NOW! Company posts perform well, but research has shown that content shared by employees gets 8x more engagement! By highlighting your team and their accomplishments, they'll be encouraged to share and engage, and so will their audience!

Helpful Resources
You write blogs to serve your audience. If you're sharing them on Facebook, you should be sharing on LinkedIn too! At Brand Yourself, we share blogs on our company LinkedIn page but also encourage the writer to publish the post on their personal page. This is a great option to increase reach!

LinkedIn has over 610 million members, and 303 million are active monthly. This is a HUGE opportunity to reach potential consumers of your brand. Don't miss out!
{{cta('32520521-55f6-46a4-9611-a75822675f01′,'justifycenter')}}