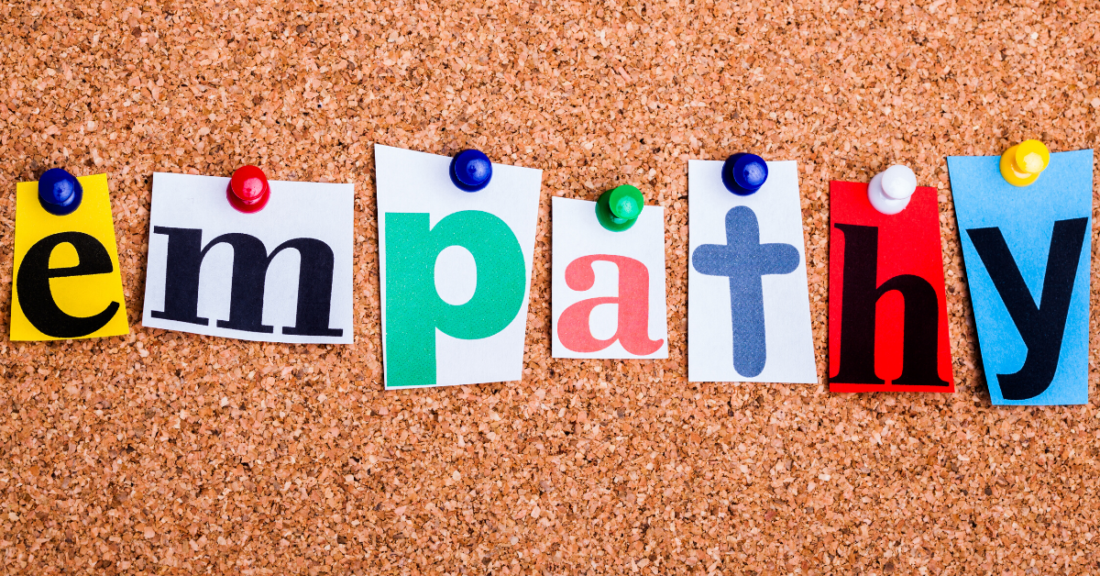 Navigating Empathetic Marketing
Welcome to our new normal. Every single day, we are bombarded with updates, statistics, and stay-at-home orders. Emotions are running high, and everyone is feeling a little stuck.
This adjustment has been nothing short of difficult, and it's especially tricky to navigate this new landscape as a business owner. The impact that a global pandemic has the economy is absolutely jarring, and you know what? It can make you feel helpless — we get it.
The work you're putting in every day — we see it. We see you. We don't want you to give up. The world that we're living in may not go back to normal (whatever that means now) anytime soon, but there is something to keep in mind for once we get through this: when we look back at the COVID-19 crisis, how will your brand be remembered?
There is no right answer to this question. That probably goes without saying. We're in uncharted territory, after all. But one thing is certain; we all could use some empathy right now. Showing empathy as brand forges a connection. It furthers the idea that we're all in this together because, well, we are.
But how do you show empathy as a brand? There's no fool-proof strategy, but there are a few things that you can implement which end up making a huge difference.
Be present online.

Let your audience know that you are HERE. Create social media posts that act as updates for your brand, engage with accounts that you follow, and update your website to reflect COVID-19 protocol. Don't go dark. Being active on social media is the perfect way to communicate with your customer base.
Respond to messages, comments, etc. frequently and efficiently.

Don't be shy — spread the love! If people are leaving comments on your social media posts or sending you messages, try to respond to each and every one of them with a personalized message. We understand that these are the kind of things which may slip through your radar, but putting aside a little of time each day to respond will forge relationships with your customer base even further.
Remind your customers and clients that they matter.

Without your supporters, where would you be? Don't answer that question. Instead, thank your customers. Thank them often. Whether it's through an email, posts on social media, or even through good old snail mail.
Reach out to other businesses — support one another!

We may not be able to attend networking lunches or meetings in person, but we can do the next best thing online! Connect with other business owners over social media. Video chat about shared issues that you're facing. Make a Facebook group to voice questions and concerns. Stay connected, and stay supportive.
If some of this isn't a priority right now, we get it. If you can only do a couple of these things right now, that's beyond adequate. If you just can't do any of it right now, take a deep breath and know that you are not a failure. We're all doing our best. Your customers get that.
But, at the end of the day, empathy really can make a difference. Every grain of kindness and compassion counts extra right now. Let's all do what we can to help lift each other up.