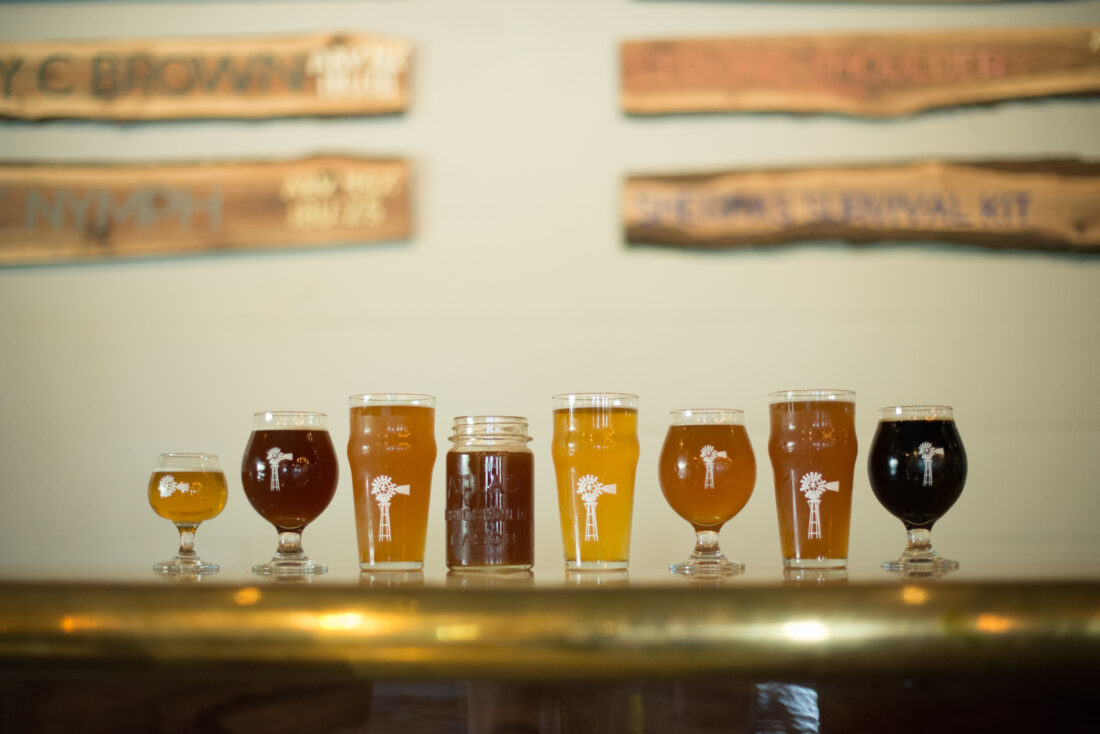 How to Develop Your Beer Voice
We've been around the brewery. (See what I did there — we've been around the brewery, not the block. Ha! Humor is definitely part of our voice.)
Not only have we really enjoyed visiting and consuming brews at new taprooms, we've also branded and worked with a few. From brands such as Forager Brewery in Rochester MN and Hop and Barrel in Hudson WI, to working with distribution partners and many different brand portfolios, we know what works and what doesn't when it comes to branding beer. It is definitely more than a logo or can label. Let's chat about what it takes to build your brand and develop your beer voice.
You definitely gotta talk about more than just YOUR BEER. If I'm following your brand page on Facebook, I either like craft beer, I know an employee there, or I live in the area. I know you make beer. I may even think you make good beer. I also know that you likely have trivia on Tuesday nights, or live music on Fridays. Tell me something I don't know. What sets you apart from other breweries? Do you have a special lab that tests for quality making your beer consistent? Does your head brewer have some cool tricks or talents that would make us love her even more? Tell me a story that will keep me engaged with your brand and make me love you even more.
Now, because we do this for a living, we know that THIS is the hardest piece to get right when developing a beer voice. Most breweries only think it's valuable to talk about their beer. And YES, you definitely need to talk about new beer releases and upcoming taproom events but most breweries find it difficult to figure out what ELSE to talk about. We determine this for our clients during our Discovery Sessions. During these sessions we ask questions like:
What are your core values? This is important because we can share content related to these themes. If one of your core values is family — then we can share images and information about your families or the families of your patrons. Everyone loves a good story about the brewery's mom and dad.

What words describe you? We were working with a client once that did not want to be described as 'yummy' they wanted to be 'made from scratch' or 'from farm to table.' These adjectives help us (and you) develop clever captions or themes around campaigns. If you're quirky — even better. That can make for some seriously funny content.

Why do you love your taproom? Is it the games? Is it the dogs? We need to make sure to double down on features that you want people to know about.

How the hell do you come up with your beer names? I mean, Ridiculous Idiots? Clearly that was named after some duo of fun. Tell us about it!

What causes or non-profits do you support? A lot of these questions may sound obvious, or non-income producing, but we promise they are a vital part of your campaign. Social media is just that — SOCIAL. Your fans want to get to know the people behind the brand. Don't keep them guessing!
If you don't want to take it from us, here is a testimonial from Brian (and his beard) of Hop and Barrel. He talks about how we pulled the personality of the founders into the social media campaign and how well it has been working for them.
If you are curious about how we can help YOU determine YOUR beer voice. Check out our Strategy Packages built JUST for breweries. Hopefully we will be sharing a pint of YOUR beer soon. Cheers!