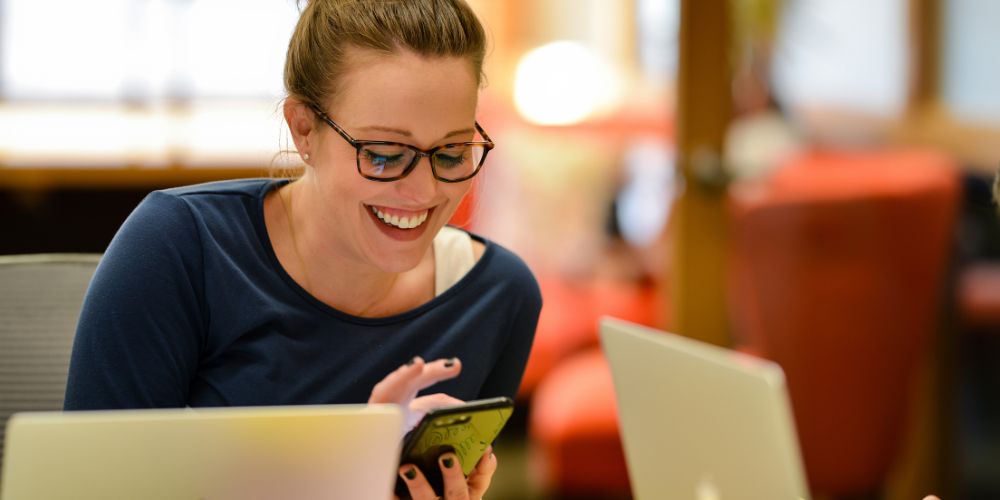 8 Ways to Engage on Social Platforms
Imagine you are at work with your head down, checking things off your to-do list. You are grooving and jiving, and you look at the clock… "Sh*t!" It is about time to punch out, and you have yet to do your daily social engagement. You start to panic, and thoughts set in of *never* being able to leave the office. The happy hour you were looking forward to has quickly become a distant memory.
Take a deep breath and read on, my friend, as I share with you eight straightforward ways to engage on your platforms. If you subscribe to the Brand Yourself Cloud, our very own scheduling platform, you can do most of these tips all in one spot, saving you time and energy, and saving your happy hours.
Why engage? The whole point of social media is to be social; to show people you are not a robot and that you care what they have to say.
When someone comments, ALWAYS like their comment and/or comment back. Even something as simple as "great idea!" or "thank you!" goes a long way. (BONUS: You can engage and comment with people directly in the Brand Yourself Cloud on all platforms! Better yet, it pulls all your comments into an activity feed. You can view all posts at once or filter by platform.)

Join various groups on your platforms and interact with the content people post. Then, go a step further and share relevant content and information that you have created or that you have found from credible sources.



Search appropriate hashtags, follow them, and interact with posts using those hashtags. Commenting or liking posts with these hashtags will intrigue someone to look at your profile and

,

hopefully, they will connect. When I take this approach, I like to create little goals for myself and turn this engagement into a game. For example, I will search for a relevant hashtag for the account and then find 15 posts that resonate with the brand to comment on or like. Do not worry if the content is from an older date; if the message is still relevant, your engagement will still draw attention.



Speaking of hashtags, are you curious if your hashtags are helping you with reach and engagement? In the Brand Yourself Cloud, you can review your hashtags to see what is working and what is not working. Then, you can easily adjust your chosen hashtags to try new hashtags. This is also a great way to see what type of content is working for your audience and how to adjust your copy.
Check to see if anyone follows you and connect with them further! For example, check out your followers on Facebook and follow back people that engage a lot with your account or are like-minded accounts or influencers. Or, on LinkedIn, you can find a followers list at the top of your profile. Click on that and connect with people who are already following you. THEN, take it a step further and send them a quick message when they accept your invitation. This message could be commenting on a great post they shared or anything to get the conversation started.

Follow people in the industry that are good competitors or thought leaders/influencers. Believe it or not… it is important, and it helps the credibility of your profile.

When looking for people to connect with, check out their profile headlines or about sections. This is an easy way to connect with people with commonalities. But how do you find new accounts? Peek at the followers on thought leaders that you follow. For example, say you follow Simon Sinek or Brendon Burchard, and their content resonates with you. Look at their follower lists and start to connect/follow with those that are an ideal fit for you and your industry.

Share articles on LinkedIn or directly from your blog. If you read an article from a credible source that you like and is relevant to the organization's mission, share it on your business profile. It is good to share other people's content as it increases credibility and identifies you as a thought leader in the industry. Do not forget to tag the author to give them credit. They will be notified that you shared their information, and they may check you out. (BONUS: On the Brand Yourself Cloud, you can set up RSS-Feeds from your favorite blogs or websites to drip directly into your content library. It is a time saver for you so you can share content easily across all your platforms.)
As you can tell, engagement takes time. Growing on social media is a marathon; not a 50-yard dash. The most important thing to remember when engaging with followers and posting content is to stay consistent, show up regularly with kindness and content that has value, and you will see your accounts increase in followers.